Hand crafted Rum Distributors
Australia boasts an impressive culture of diversity with an ever-growing desire for high quality alcohol. Premium Taste is passionate about further enriching this culture through a variety of hand crafted, foreign spirits that not only satisfy the palate, but give the drinker an insight into the hidden beauties of various exotic cultures.
With a history in the international food and beverage market, we at Premium Taste are fortunate enough to have been exposed to some of the most wonderful spirits the world has to offer. Our meticulous selection criteria when accepting a product relies heavily on spirit quality, and the story behind the product. We believe every spirit should take the drinker on a journey that extends beyond the taste buds and our current offering of handcrafted rum was selected for just this reason.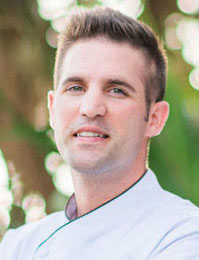 Billy Costoglou / Director
Billy holds over 15 years' experience in the Food and Beverage Industry. As an 'Executive Chef', he has spent a number of years working in a variety of countries creating delicacies with the finest products on offer. Billy has handpicked only the best spirits from his experience, and is now offering the Australian market access to these products.
Madison Costoglou  / Sales and Procurement
Madison has managed a variety of high-end restaurants and bars over the past decade. She has extensive knowledge of the Australian Food and Beverage industry, and truly understands and appreciates premium liquor. Madison is passionate about fulfilling the needs of our customers.
Contact us today to buy handcrafted rum
With a fantastic range of spirits available at wholesale prices right across Australia we're helping Australian businesses meet the growing need for high end liquor. If you'd like to buy handcrafted rum, or any of our other top shelf products, contact us directly, our team will happily answer any of your questions.
[/col]